Min stay: 1 month
Limited utilities - ¥20,000/month
Overview
2 minutes walk from Oshiage station! It is close to the station and there are many sightseeing spots in the area. It is a beautiful new property just built in 2021 and a stylish space, so you can live a comfortable life during your stay.
Also, the building offer great security with an auto lock system.
The rooms are equipped with a double bed, a table, and a TV. The kitchen of the two-burner gas stove is fully equipped with cooking utensils, rice cookers, microwave ovens, and tableware. The bathroom is separated from the toilet.

- Check-in time: 4 p.m.
- Check-out time: 10 a.m.
- Mailbox: Turn the dial to open a mailbox.
- Delibery box: Enter a code to a panel of delivery box.
- How to pick up and return a key: You can take it from key box in a mailbox. Please return the key in the keybox in the mailbox at the time of check out.
- Additional key: Not available.
Amenities
Room Menu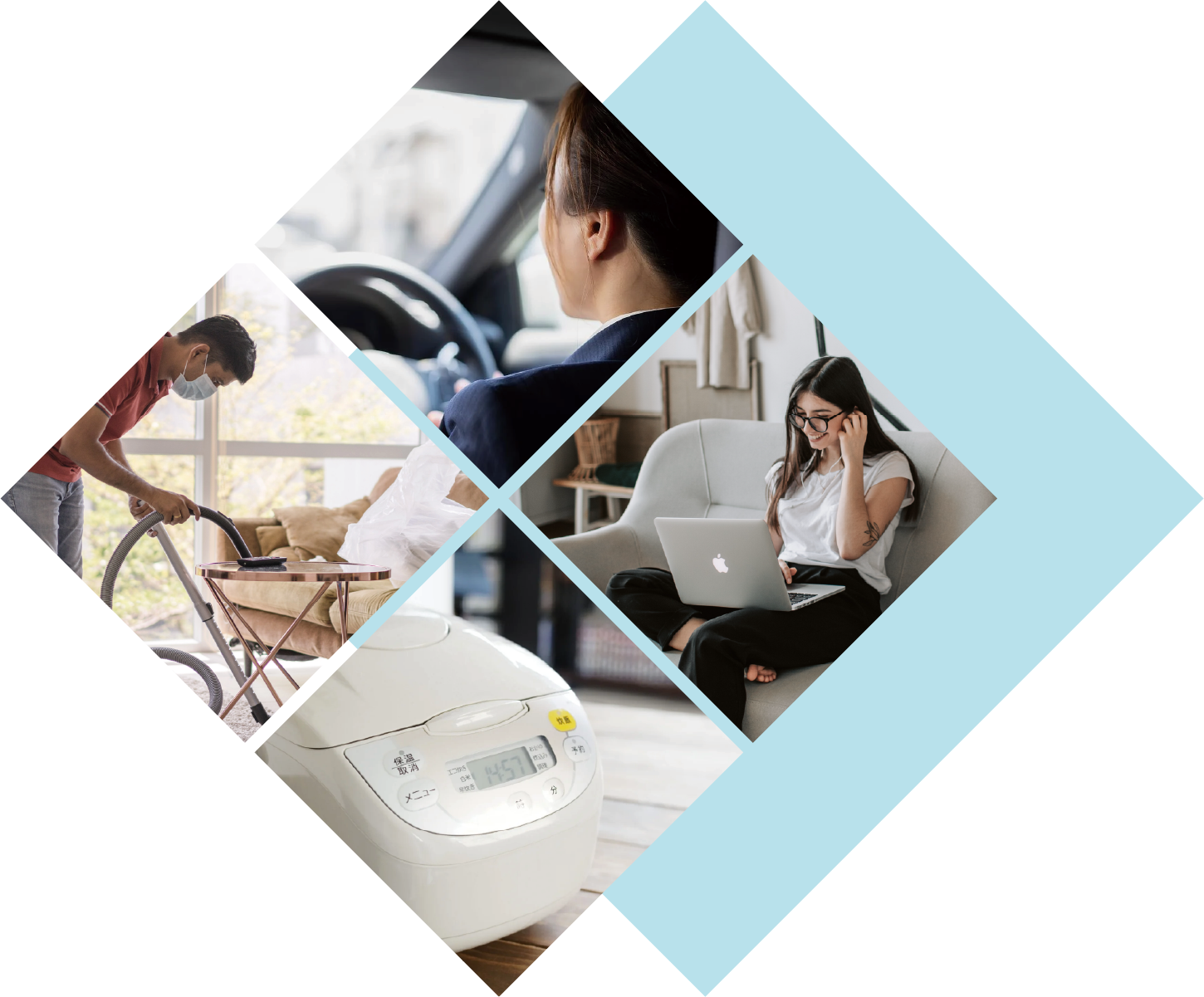 Enhance your stay experience by ordering additional services such as cleaning, airport transfer and printers from our Room menu
For just ¥25,000, you can get professional housekeeping services once every 2 week!
Rental rates
MAT OSHIAGE Studio E
Availability last updated: 11 days ago
Monthly apartment plan
No weekly cleaning
• Furnished apartment
• Free WIFI
• Limited utilities - ¥20,000/month
• Move-out deep cleaning
Monthly apartment plan
No weekly cleaning
Book other apartment types in the same building
Availability last updated: 26 days ago
Monthly apartment plan
No weekly cleaning
• Furnished apartment
• Free WIFI
• Limited utilities - ¥25,000/month
• Move-out deep cleaning
Monthly apartment plan
No weekly cleaning
Rent
¥405,310
Refundable Deposit
¥405,310
¥46,979
Consumption tax
¥4,698
---
Due today
¥862,297
Availability last updated: 11 days ago
Monthly apartment plan
No weekly cleaning
• Furnished apartment
• Free WIFI
• Limited utilities - ¥25,000/month
• Move-out deep cleaning
Monthly apartment plan
No weekly cleaning
Availability last updated: 11 days ago
Monthly apartment plan
No weekly cleaning
• Furnished apartment
• Free WIFI
• Limited utilities - ¥25,000/month
• Move-out deep cleaning
Monthly apartment plan
No weekly cleaning
Availability last updated: 11 days ago
Monthly apartment plan
No weekly cleaning
• Furnished apartment
• Free WIFI
• Limited utilities - ¥20,000/month
• Move-out deep cleaning
Monthly apartment plan
No weekly cleaning
Rent
¥315,000
Refundable Deposit
¥315,000
¥35,895
Consumption tax
¥3,590
---
Due today
¥669,485
Availability last updated: 11 days ago
Monthly apartment plan
No weekly cleaning
• Furnished apartment
• Free WIFI
• Limited utilities - ¥20,000/month
• Move-out deep cleaning
Monthly apartment plan
No weekly cleaning
Availability last updated: 11 days ago
Monthly apartment plan
No weekly cleaning
• Furnished apartment
• Free WIFI
• Limited utilities - ¥20,000/month
• Move-out deep cleaning
Monthly apartment plan
No weekly cleaning
Availability last updated: 11 days ago
Monthly apartment plan
No weekly cleaning
• Furnished apartment
• Free WIFI
• Limited utilities - ¥20,000/month
• Move-out deep cleaning
Monthly apartment plan
No weekly cleaning
Availability last updated: 11 days ago
Monthly apartment plan
No weekly cleaning
• Furnished apartment
• Free WIFI
• Limited utilities - ¥20,000/month
• Move-out deep cleaning
Monthly apartment plan
No weekly cleaning
Availability last updated: 11 days ago
Monthly apartment plan
No weekly cleaning
• Furnished apartment
• Free WIFI
• Limited utilities - ¥25,000/month
• Move-out deep cleaning
Monthly apartment plan
No weekly cleaning
Availability last updated: 11 days ago
Monthly apartment plan
No weekly cleaning
• Furnished apartment
• Free WIFI
• Limited utilities - ¥25,000/month
• Move-out deep cleaning
Monthly apartment plan
No weekly cleaning
Reviews
Related Serviced Apartments
Related Residential Rental
---
Min stay: 1 month
Limited utilities - ¥20,000/month
---