Min stay: 1 month
Limited utilities - ¥15,000/month
Overview
Asakusa, Oshiage area, a region where you can experience both traditional Japan and modern Japan, is a must-visit for many domestic and foreign travelers.
[Asakusa Kannon Temple] is considered to be the oldest temple in Tokyo. There are 30 million tourists per year.
[The Kaminarimon(Thunder Gate)] and [Nakamise Shopping Street] in front of Asakusa Temple have the same long history. You can feel the early Japanese civilian culture at here. The Tokyo Skytree, completed in 2012, is the second tallest structure in the world. It is built with traditional Japanese techniques and advanced technology. The top of the tower overlooks Tokyo, and the Tokyo Solamachi, which is connected to it, also gathers food and local products from all over Japan. If you want to know about Tokyo in the Edo period, [Ryogoku] is a good choice.
[Ryogoku kokugikan] is a representative landmark of Ryogoku and is also a holy place for [Sumo], one of Japan's important cultures. In addition, the Sumida Ward is also the birth place of a Japanese artist, ukiyo-e painter and printmaker of the Edo period called
[Katsushika Hokusai]. [Sumida Hokusai Museum] introduce his life profile and life works. In addition to watching the paintings, you may also to pay attention to the architecture of the museum, which was designed by the well-known Japanese architect [Kazuyo Sejima]. She use the architecture to connect the Katsushika Hokusai works and the area where he came from.
Sumida River, which runs through the Sumida area, has a different look four seasons. In the spring cherry blossom season, nearly a thousand cherry blossoms bloom on both sides of the Sumida River. In the Taito area, you can enjoy the beauty of the cherryblossoms and the Tokyo Sky tree.
In the summer, the famous Sumida River Fireworks Festival is the first fireworks display in Japan. There are total of 20,000 fireworks are blooming in the night sky. In addition, you can see colorful hydrangea in this season.In the autumn, there are theflowers of the Lycoris radiata, which is known as red spider lily, and the trees covered with orange or red. In the winter, about 150 plum blossoms bloom in the plum garden.
You can also take a water bus to enjoy the night view of the coast and the reflection of the river, adding another pleasure to the journey. Enjoy the different flowers and looks herein all seasons!
WACLASS OSHIAGE - Freely shuttle between the ancient and the present, while enjoying the latest technology andtraditional Japanese technology, you can experience the tranquility of all aspects of Japan.
Amenities
Room Menu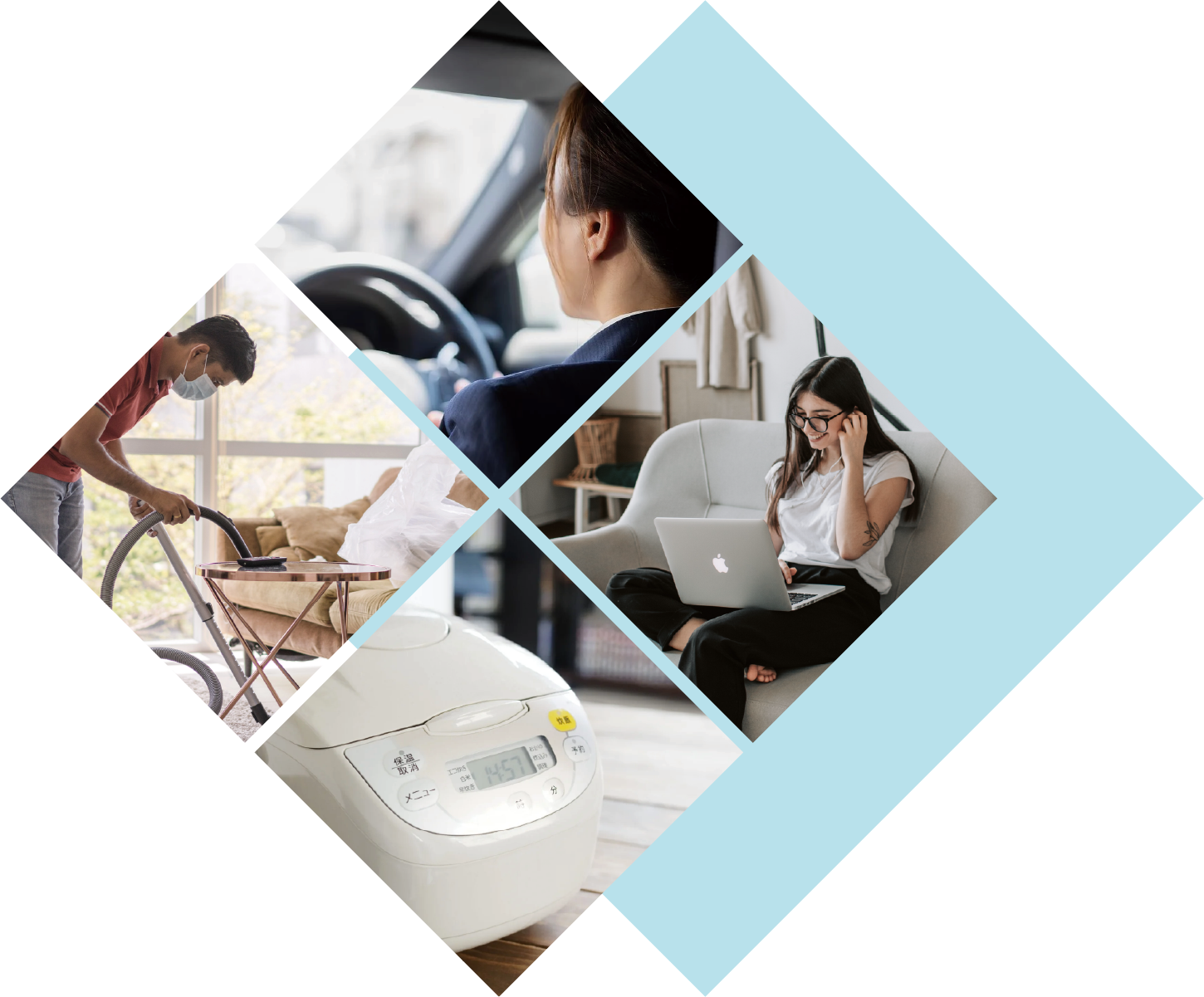 Enhance your stay experience by ordering additional services such as cleaning, airport transfer and printers from our Room menu
For just ¥25,000, you can get professional housekeeping services once every 2 week!
Rental rates
Monthly apartment plan
No weekly cleaning
• Furnished apartment
• Free WIFI
• Limited utilities - ¥15,000/month
• Move-out deep cleaning
Monthly apartment plan
No weekly cleaning
Rent
¥190,000
Refundable Deposit
¥190,000
¥28,910
Consumption tax
¥2,891
---
Due today
¥411,801
Book other apartment types in the same building
Monthly apartment plan
No weekly cleaning
• Furnished apartment
• Free WIFI
• Limited utilities - ¥15,000/month
• Move-out deep cleaning
Monthly apartment plan
No weekly cleaning
Rent
¥190,000
Refundable Deposit
¥190,000
¥28,910
Consumption tax
¥2,891
---
Due today
¥411,801
Monthly apartment plan
No weekly cleaning
• Furnished apartment
• Free WIFI
• Limited utilities - ¥15,000/month
• Move-out deep cleaning
Monthly apartment plan
No weekly cleaning
Rent
¥190,000
Refundable Deposit
¥190,000
¥28,910
Consumption tax
¥2,891
---
Due today
¥411,801
Monthly apartment plan
No weekly cleaning
• Furnished apartment
• Free WIFI
• Limited utilities - ¥15,000/month
• Move-out deep cleaning
Monthly apartment plan
No weekly cleaning
Rent
¥190,000
Refundable Deposit
¥190,000
¥28,910
Consumption tax
¥2,891
---
Due today
¥411,801
Monthly apartment plan
No weekly cleaning
• Furnished apartment
• Free WIFI
• Limited utilities - ¥15,000/month
• Move-out deep cleaning
Monthly apartment plan
No weekly cleaning
Rent
¥190,000
Refundable Deposit
¥190,000
¥28,910
Consumption tax
¥2,891
---
Due today
¥411,801
Monthly apartment plan
No weekly cleaning
• Furnished apartment
• Free WIFI
• Limited utilities - ¥15,000/month
• Move-out deep cleaning
Monthly apartment plan
No weekly cleaning
Rent
¥190,000
Refundable Deposit
¥190,000
¥28,910
Consumption tax
¥2,891
---
Due today
¥411,801
Reviews
Related Serviced Apartments
Related Residential Rental