Frontier Shinjuku Studio Exe
Min stay: 1 month
Limited utilities - ¥15,000/month
Overview
New 2018 branded tower apartment in NishiShinjuku.
Nice 30 sqm 1BR with high luxury furniture design.
Great access, 5 mins from Hatsudai St and 13 mins to Shinjuku St.
Nice neighborhood, just 4 mins to the train st and 13 mins to the shopping area of Shinjuku.
*Electric scooter sharing service is available (paid service). Please directly contact service provider if you have any questions. Reservation is subject to availability and will be made on a first-come-served basis. Please kindly note that non-residents might enter the premises since this service is available to all registered users.
The spacious room has a sofa for 1 person, a dining table for 2, double bed size and a 43-inch TV with Netflix is available.
Comfortable for 1 person but allowed to live 2 people.
Consumer electronics include: IH range with 2 burners; microwave; tableware; 2 door refrigerator, etc.

A hot-water toilet is on the next door to a large washbasin, a washing machine is available. The drying heater is attached to the bathroom and the laundry can be easily dried.

Area Guide:
The apartment is 13 mins by walk to Shinjuku, the center of Tokyo culture, and it is continuously developing. One of the district's landmarks is the Tokyo Metropolitan Government Building, the center of Tokyo's administration. With plenty of spots to see, the area is centered around JR Shinjuku Station, which serves 3.5 million passengers a day, the largest in Japan. The vicinity of the station's East Exit is full of bustling streets such as Kabuki-cho and Golden-gai, and shopping areas such as department stores and large-scale stores. Shinjuku Gyoen is one of Tokyo's largest and most popular parks. Located just a short walk from Shinjuku Station, the paid park's spacious lawns, meandering walking paths and tranquil scenery provide a relaxing escape from the busy urban center around it. In spring Shinjuku Gyoen becomes one of the best places in the city to see cherry blossoms.

Supermarket & Mall:
. Supermarket, convenience store and shopping, all you need for a comfortable life.
. Supermarket: Maruetsu Petit (on foot 4 min)
. Convenience store: Lawson (on foot 2 min)
. Drugstore: Drug Store Smile (on foot 8 min)

Access:
. KEIO line, Hatsudai Station (on foot 5 min)
. JR Yamanote line, Tokyo Metro Marunouchi line, Shinjuku Station (on foot 13 min)
. TOEI Oedo line, Tocho-mae Station (on foot 11 min)

[2 plan for choose]
Monthly apartment plan:
This plan does not include regular cleaning.
Only the cleaning fee for moving out will be charged together with the rent.
Cleaning fee/only once
1K, ~22m2 20,000 yen
1K, 23~32m2 25,000 yen
1K/1LDK, 33~50m2 30,000 yen
2LDK, 50~65m2 40,000 yen
65m2~ 50,000 yen~
*Prices may vary depending on the property.

Service Apartment Plan:
The plan includes regular cleaning once a week. Towels and sheets are also changed during regular cleaning, so you can experience life like a hotel.
Moreover, there is also a merit that there is no moving out cleaning fee.
Regular cleaning fee/monthly
1K, ~25m2 50,000 yen
1K, 25~32m2 50,000 yen
1K/1LDK, 33~50m2 60,000 yen
2LDK, 50-65m2 70,000 yen
65m2~90,000 yen
*Prices may vary depending on the property.
Amenities
Room Menu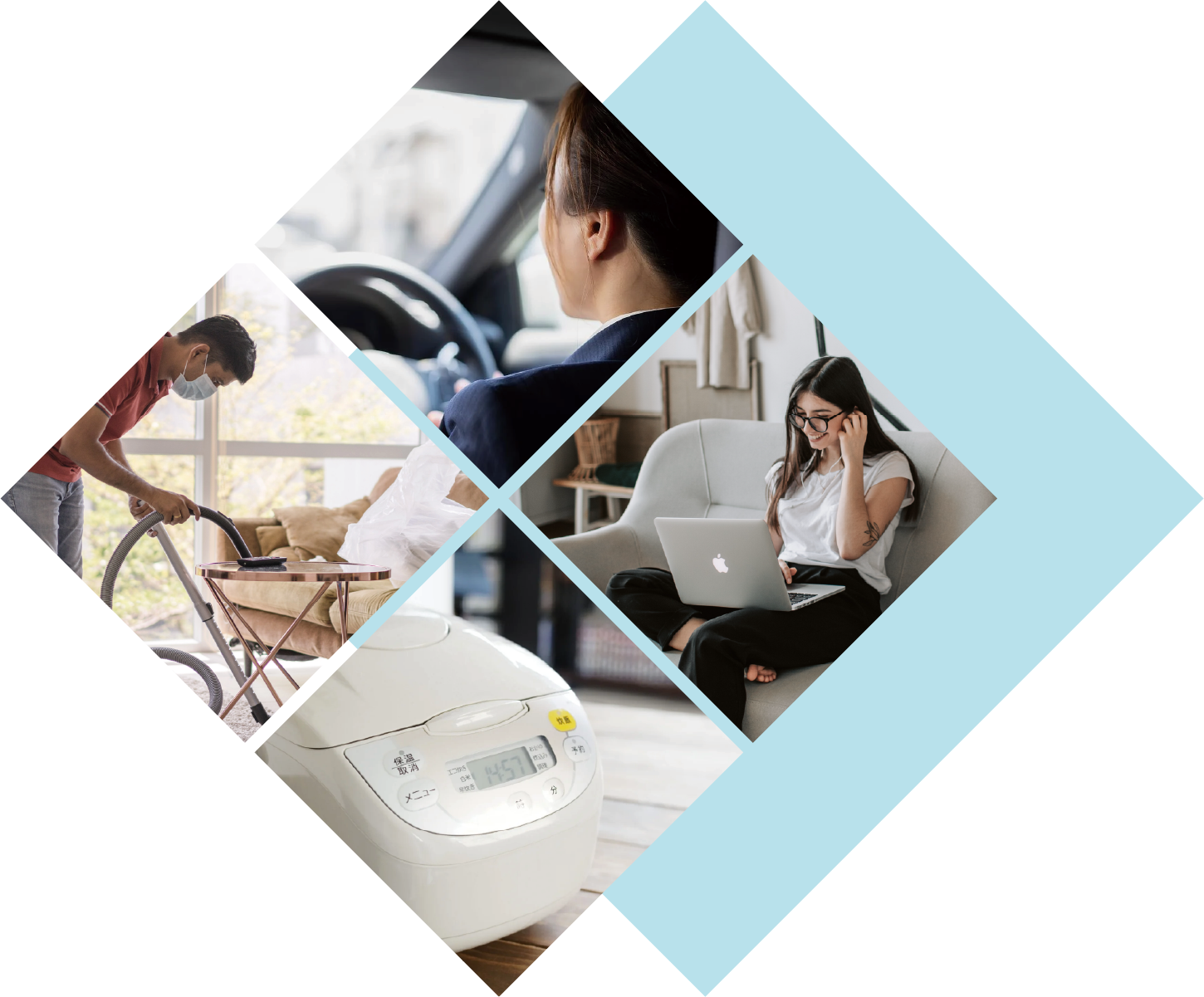 Enhance your stay experience by ordering additional services such as cleaning, airport transfer and printers from our Room menu
For just ¥25,000, you can get professional housekeeping services once every 2 week!
Rental rates
Frontier Shinjuku Studio Exe
Monthly apartment plan
No weekly cleaning
• Furnished apartment
• Free wifi
• Limited utilities - ¥15,000/month
• Move-out deep cleaning
Monthly apartment plan
No weekly cleaning
Serviced apartment plan
Include once times a week housekeeping with linen change
• Furnished apartment
• Free wifi
• Limited utilities - ¥15,000/month
Serviced apartment plan
Include once times a week housekeeping with linen change
Book other apartment types in the same building
Monthly apartment plan
No weekly cleaning
• Furnished apartment
• Free wifi
• Limited utilities - ¥25,000/month
• Move-out deep cleaning
Monthly apartment plan
No weekly cleaning
Serviced apartment plan
Include once times a week housekeeping with linen change
• Furnished apartment
• Free wifi
• Limited utilities - ¥25,000/month
Serviced apartment plan
Include once times a week housekeeping with linen change
Monthly apartment plan
No weekly cleaning
• Furnished apartment
• Free wifi
• Limited utilities - ¥25,000/month
• Move-out deep cleaning
Monthly apartment plan
No weekly cleaning
Serviced apartment plan
Include once times a week housekeeping with linen change
• Furnished apartment
• Free wifi
• Limited utilities - ¥25,000/month
Serviced apartment plan
Include once times a week housekeeping with linen change
Monthly apartment plan
No weekly cleaning
• Furnished apartment
• Free wifi
• Limited utilities - ¥25,000/month
• Move-out deep cleaning
Monthly apartment plan
No weekly cleaning
Serviced apartment plan
Include once times a week housekeeping with linen change
• Furnished apartment
• Free wifi
• Limited utilities - ¥25,000/month
Serviced apartment plan
Include once times a week housekeeping with linen change
Reviews
Related Serviced Apartments
Related Residential Rental
---
From 12 months
¥195,500
/month
From 6 months
¥207,000
/month
From 3 months
¥218,500
/month
From 1 month
¥230,000
/month
Min stay: 1 month
Limited utilities - ¥15,000/month
---