Hiz Central 2BR Type A1 201/701タイプ
Min stay: 1 month
Limited utilities - ¥30,000/month
Overview
This is a brand new spacious 2 bedroom apartment constructed in 2017. Located just 10mins walk to Ginza and Tsukiji, this building is highly accessible with Keiyo JR Line, Yurakucho Line, Asakusa Line and Ginza Line all under 10min walk. The spacious living room and open kitchen concept will make living in the apartment very pleasant.
The apartment comes with master bedroom with a double bed and a semi-double bed in the 2nd room. In the living room, we have a comfortable 3-seater sofa that doubles as sofa-bed and 43 inch television with local channel. There is also a 4 seat dining table.

Kitchen is very spacious and comes with a microwave, toaster, large fridge and cookware and dinnerware that can serve up to 6 person.

In the bathroom, it comes with bathtub and washing machine and a clothing drying system. We also provide ironing board, hairdryer, basic cleaning kit and vacuum cleaner.

This apartment is great for people who wants access to:
- Ginza
- Marunouchi
- West Tokyo
- Shinagawa

Metro/JR Lines
- 6 mins Hatchobori / Keiyo JR Line,
- 6 mins Shintomicho / Yurakucho Line
- 6mins Takaracho / Asakusa Line
- 8mins Kyobashi / Ginza Line

Amenities
Room Menu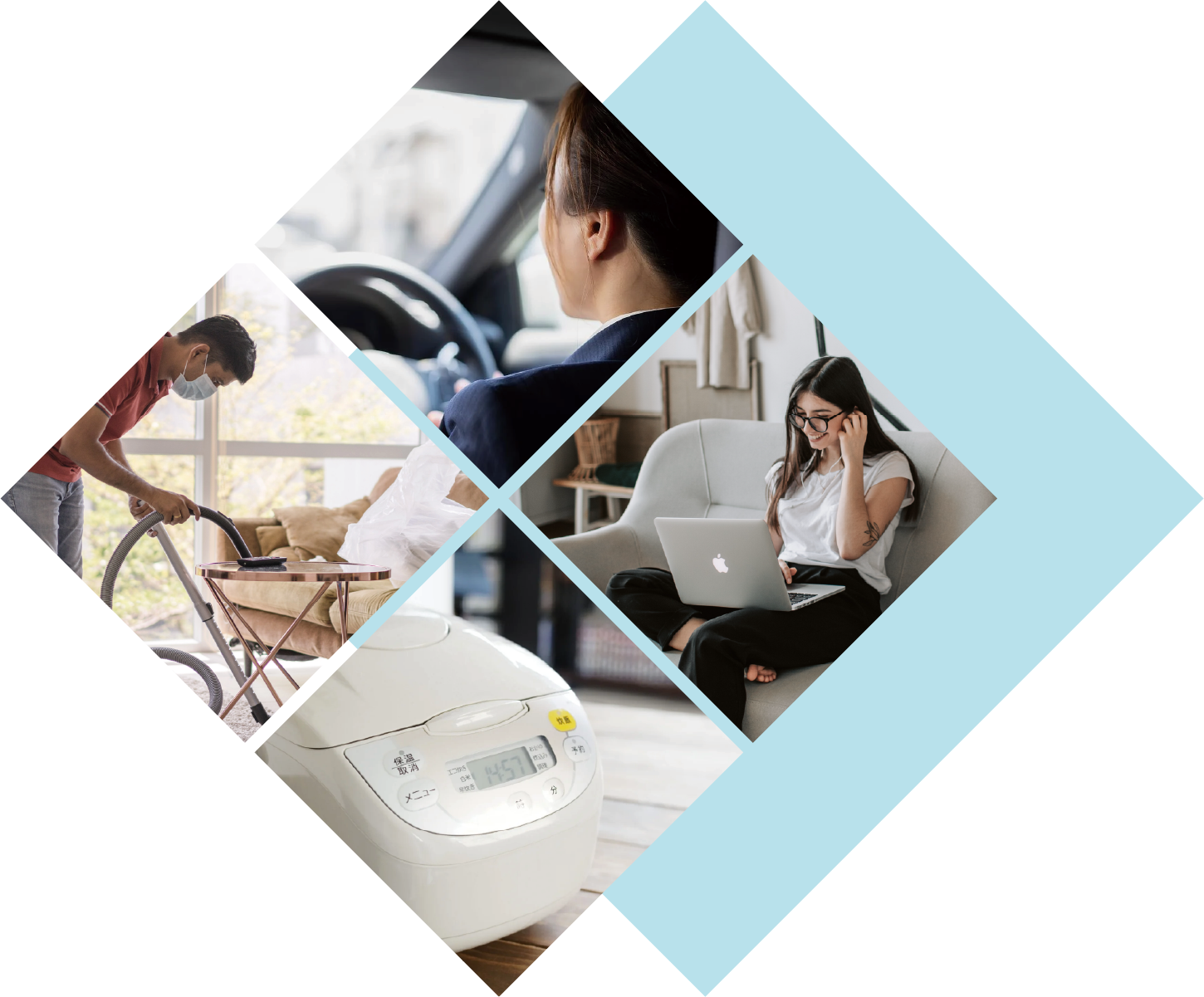 Enhance your stay experience by ordering additional services such as cleaning, airport transfer and printers from our Room menu
For just ¥25,000, you can get professional housekeeping services once every 2 week!
Rental rates
Hiz Central 2BR Type A1 201/701タイプ
Availability last updated: 289 days ago
Monthly apartment plan
No weekly cleaning
• Furnished apartment
• Free WIFI
• Limited utilities - ¥30,000/month
• Move-out deep cleaning
Monthly apartment plan
No weekly cleaning
Rent
¥660,000
Refundable Deposit
¥660,000
¥80,800
Consumption tax
¥8,080
---
Due today
¥1,408,880
Book other apartment types in the same building
Availability last updated: 289 days ago
Monthly apartment plan
No weekly cleaning
• Furnished apartment
• Free WIFI
• Limited utilities
• Move-out deep cleaning
Monthly apartment plan
No weekly cleaning
Rent
¥660,000
Refundable Deposit
¥660,000
¥80,800
Consumption tax
¥8,080
---
Due today
¥1,408,880
Availability last updated: 289 days ago
Monthly apartment plan
No weekly cleaning
• Furnished apartment
• Free WIFI
• Limited utilities - ¥25,000/month
• Move-out deep cleaning
Monthly apartment plan
No weekly cleaning
Rent
¥440,000
Refundable Deposit
¥440,000
¥57,300
Consumption tax
¥5,730
---
Due today
¥943,030
Availability last updated: 289 days ago
Monthly apartment plan
No weekly cleaning
• Furnished apartment
• Free WIFI
• Limited utilities - ¥30,000/month
• Move-out deep cleaning
Monthly apartment plan
No weekly cleaning
Rent
¥660,000
Refundable Deposit
¥660,000
¥80,800
Consumption tax
¥8,080
---
Due today
¥1,408,880
Availability last updated: 289 days ago
Monthly apartment plan
No weekly cleaning
• Furnished apartment
• Free WIFI
• Limited utilities - ¥30,000/month
• Move-out deep cleaning
Monthly apartment plan
No weekly cleaning
Rent
¥660,000
Refundable Deposit
¥660,000
¥80,800
Consumption tax
¥8,080
---
Due today
¥1,408,880
Reviews
Related Serviced Apartments
Related Residential Rental
---
Min stay: 1 month
Limited utilities - ¥30,000/month
---