Primaclasse Hatsudai Studio Standard
Min stay: 1 month
Limited utilities - ¥15,000/month
Overview
Keio Shinsen Line and it's just 4 minutes from Hatsudai Station.
Located in the central area of Tokyo, "Shibuya" and "Shinjuku".
It's a hotel like a apartment that new opened in July 2019.
Located in convenience.There're many Convenience stores and Supermarkets nearby.
26 sqm room is comfortable to stay in for 1.
The room consists of living room, kitchen, bathroom and restroom.
The living room has a sofa, a double bed, a dining table for 2 and a 40-inch TV.
A gas stove, a microwave oven, some cooking tools and cutlery are in the kitchen.
Also washing machine is installed for the cloth and dryer function in the bathroom to hang the clothes.

*There may be constructions in the neighborhood. Noise may occur if there are constructions in the neighborhood.

<Transportation>
About 4 minutes' walk from Hatsudai Station, Keio Shinsen Line
About 10 minutes' walk from Hatagaya Station, Keio Shinkansen Line
About 17 minutes' walk from Nishi-Shinjuku 5-chome Station, Toei Oedo Line

<Surroundings>
About 2 minutes' walk to Seven Eleven Shibuya Honmachi 1-chome branch (Convenience store)
About 4 minutes' walk to Family Mart Hatsudai Station North Exit branch k(Convenience store)
About 6 minutes' walk to Drugstore Smile Hatsudai branch (Drugstore)
About 6 minutes' walk to Seijo Ishii Opera City branch (Supermarket)
About 7 minutes' walk to Cocokara Fine Medicine Seijio Hatsudai branch (Drugstore
About 8 minutes' walk to My Basket Shibuya Honmachi 6-chome branch (Supermarket)


[2 plan for choose]
Monthly apartment plan:
This plan does not include regular cleaning.
Only the cleaning fee for moving out will be charged together with the rent.
Cleaning fee/only once
1K, ~22m2 20,000 yen
1K, 23~32m2 25,000 yen
1K/1LDK, 33~50m2 30,000 yen
2LDK, 50~65m2 40,000 yen
65m2~ 50,000 yen~
*Prices may vary depending on the property.
Service Apartment Plan:
The plan includes regular cleaning once a week. Towels and sheets are also changed during regular cleaning, so you can experience life like a hotel.
Moreover, there is also a merit that there is no moving out cleaning fee.
Regular cleaning fee/monthly
1K, ~25m2 50,000 yen
1K, 25~32m2 50,000 yen
1K/1LDK, 33~50m2 60,000 yen
2LDK, 50-65m2 70,000 yen
65m2~90,000 yen
*Prices may vary depending on the property.
Amenities
Room Menu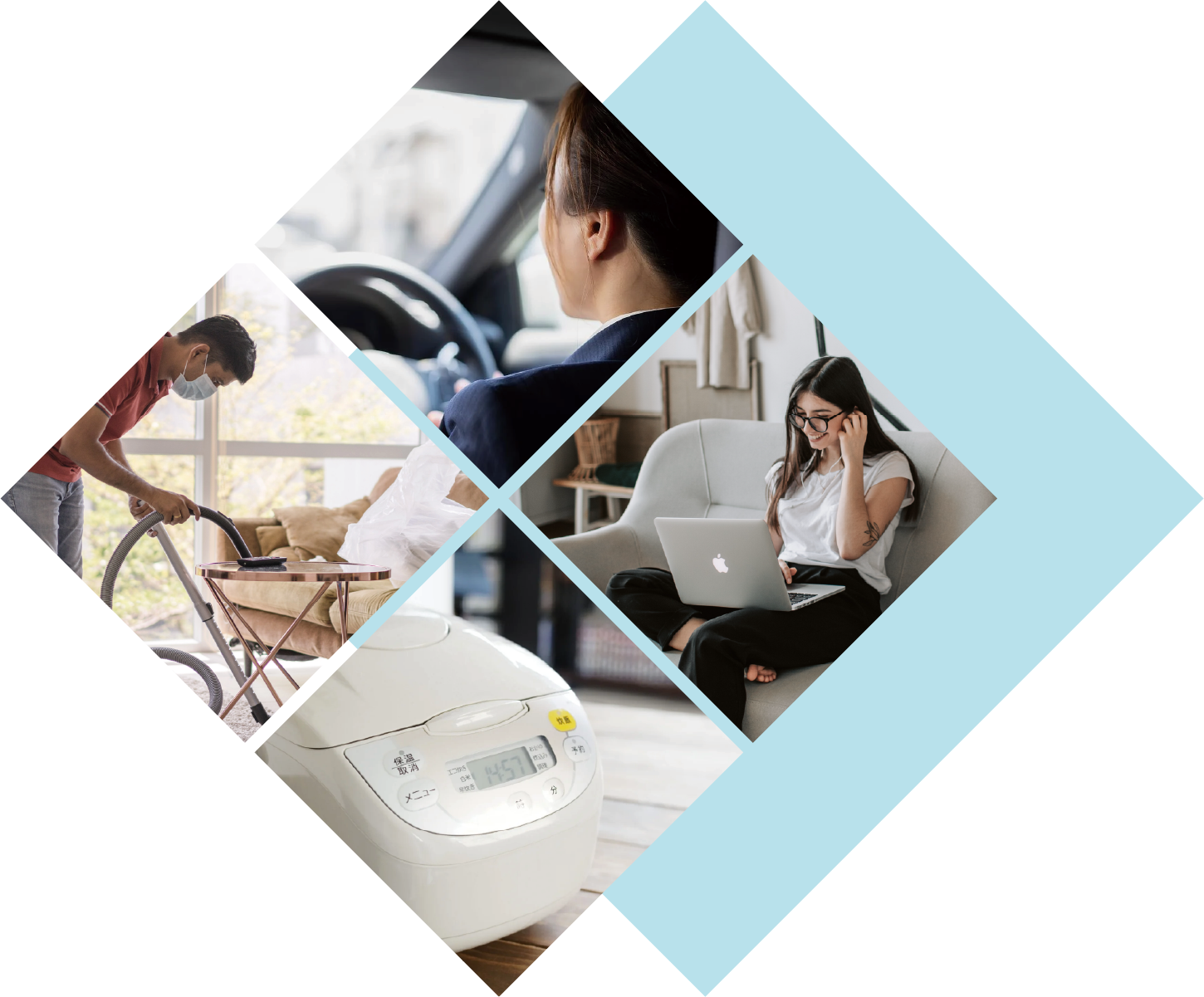 Enhance your stay experience by ordering additional services such as cleaning, airport transfer and printers from our Room menu
For just ¥25,000, you can get professional housekeeping services once every 2 week!
Rental rates
Primaclasse Hatsudai Studio Standard
Monthly apartment plan
No weekly cleaning
• Furnished apartment
• Free wifi
• Limited utilities - ¥15,000/month
• Move-out deep cleaning
Monthly apartment plan
No weekly cleaning
Serviced apartment plan
Include once times a week housekeeping with linen change
• Furnished apartment
• Free wifi
• Limited utilities - ¥15,000/month
Serviced apartment plan
Include once times a week housekeeping with linen change
Book other apartment types in the same building
Monthly apartment plan
No weekly cleaning
• Furnished apartment
• Free wifi
• Limited utilities - ¥15,000/month
• Move-out deep cleaning
Monthly apartment plan
No weekly cleaning
Serviced apartment plan
Include once times a week housekeeping with linen change
• Furnished apartment
• Free wifi
• Limited utilities - ¥15,000/month
Serviced apartment plan
Include once times a week housekeeping with linen change
Monthly apartment plan
No weekly cleaning
• Furnished apartment
• Free wifi
• Limited utilities - ¥20,000/month
• Move-out deep cleaning
Monthly apartment plan
No weekly cleaning
Serviced apartment plan
Include once times a week housekeeping with linen change
• Furnished apartment
• Free wifi
• Limited utilities - ¥20,000/month
Serviced apartment plan
Include once times a week housekeeping with linen change
Monthly apartment plan
No weekly cleaning
• Furnished apartment
• Free wifi
• Limited utilities - ¥15,000/month
• Move-out deep cleaning
Monthly apartment plan
No weekly cleaning
Serviced apartment plan
Include once times a week housekeeping with linen change
• Furnished apartment
• Free wifi
• Limited utilities - ¥15,000/month
Serviced apartment plan
Include once times a week housekeeping with linen change
Monthly apartment plan
No weekly cleaning
• Furnished apartment
• Free wifi
• Limited utilities - ¥15,000/month
• Move-out deep cleaning
Monthly apartment plan
No weekly cleaning
Serviced apartment plan
Include once times a week housekeeping with linen change
• Furnished apartment
• Free wifi
• Limited utilities - ¥15,000/month
Serviced apartment plan
Include once times a week housekeeping with linen change
Monthly apartment plan
No weekly cleaning
• Furnished apartment
• Free wifi
• Limited utilities - ¥20,000/month
• Move-out deep cleaning
Monthly apartment plan
No weekly cleaning
Serviced apartment plan
Include once times a week housekeeping with linen change
• Furnished apartment
• Free wifi
• Limited utilities - ¥20,000/month
Serviced apartment plan
Include once times a week housekeeping with linen change
Reviews
Related Serviced Apartments
Related Residential Rental
---
From 12 months
¥150,450
/month
From 6 months
¥159,300
/month
From 3 months
¥168,150
/month
From 1 month
¥177,000
/month
Min stay: 1 month
Limited utilities - ¥15,000/month
---