An expat's guide to choosing the best valued accommodation in Singapore.

By Kirsty Best, expat wife and mother living in Bishan, Singapore.
When we arrived in Singapore, my husband's company put us up in a small hotel room for a week. However with a new life chapter's worth of suitcases and a 3 year old, this was certainly not going to work out for us in the long term. We did not want to commit to a standard 2-year lease too, until my husband had passed his probation period. Hence begins my task of shortlisting the best value serviced apartments in Singapore that would work within our budget.

I started to Google away and also asked for recommendations on a couple of Singapore Facebook groups.

There seems to be a few serviced apartment options around the Orchard Road area – Singapore's busiest shopping district, but due to the prime location, the apartments are priced at a premium amount too. The options were slightly over our strict budget of S$5,000 per month.

Tip – Don't just go with the initial rates quoted online or first phone call as I discovered you can negotiate with the right sales representatives and a good attitude! If you have relocated for work, do check if your company has corporate rates with certain serviced apartments.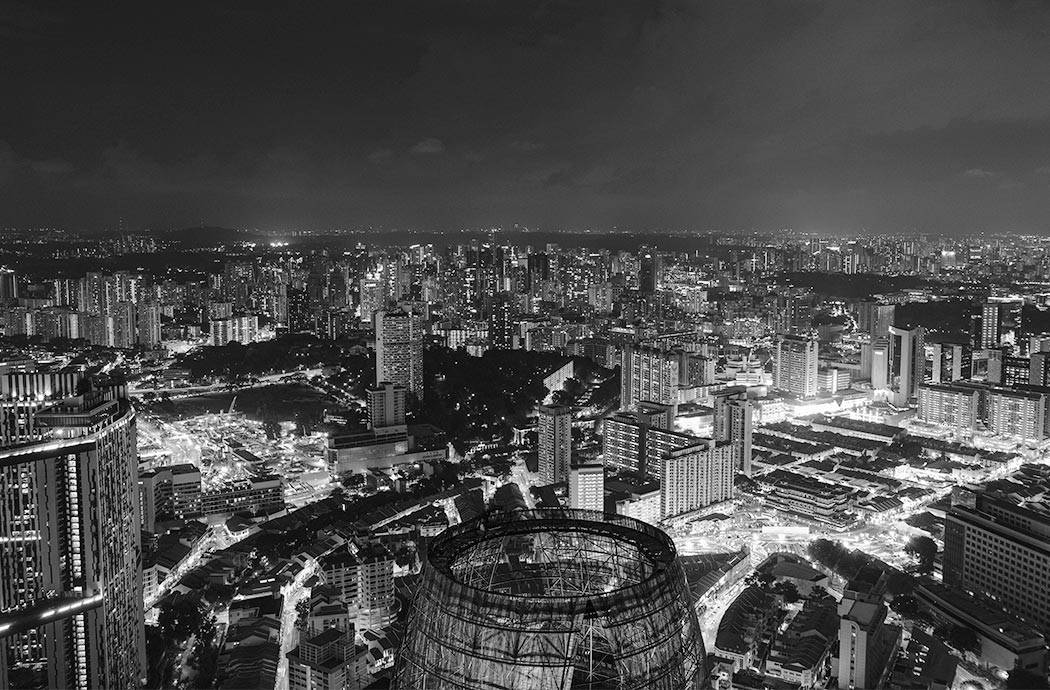 There are also specialist agents that can assist with finding the suitable serviced apartments in Singapore based on your preferred location, stay dates and desired budget to save you time and money.

We found MetroResidences, which offers a wide selection of serviced apartments across the city in condominium-styled residences, with facilities that makes it feels like a home away from home. You can check out their website at www.metroresidences.sg.

With the assistance from their sales team, we decided on an apartment at Bishan, which is less than 30 minutes away from the town area.

We liked our apartment in Bishan so much that we ended up taking out a 2-year lease in the apartment next door! We rented a 1-bedroom apartment with a study room, which had a single bed for our daughter at the cost of S$4,600 per month.

Other agents I came across:

LMB Housing – https://singapore.lmbhousing.com/
Silver Door – https://www.silverdoorapartments.com/
International Service Apartments – https://www.isapartments.com/
Here are a few other serviced apartments in Singapore that came recommended together with some prices that I was quoted based on a 1-month stay.

Close to Orchard Road
Great World Serviced Apartments – http://www.greatworld.com.sg/
Kids and pets-friendly – A premier one-bedroom apartment for 2 adults. I was initially quoted at S$8,200 per month but they came back with a very generous counter offer of S$6,400 and a complimentary upgrade to a 2-bedroom apartment.

Treetops – http://www.treetops.com.sg/
For a 1-bedroom deluxe apartment (including breakfast), I was quoted S$7,800 .

8 on Claymore Hill – http://8onclaymore.com.sg/8oc/
Executive Studio for 2 adults is priced at S$7,000 per month


Fraser Suites/Place – http://www.frasershospitality.com/en
A 1-bed deluxe room is priced from S$7,800 per month

Pan Pacific Serviced Suites – https://www.panpacific.com/en/serviced-suites/singapore/orchard.html
A 1-bedroom deluxe is priced from S$7,900 per month

Other areas:

Oxley Thanksgiving Residence, River Valley – http://thanksgivingresidence.com.sg/
Studios and one-bedroom apartments from S$5,000 plus.

Clemenceau Avenue Apartments –  http://parkavenueintl.com/
(5 minutes Fort Canning MRT) – 1 bedroom from S$5,700 per month.

Wilby Residences – Bukit Timah & Queen Street Central CBD –  https://www.wilbyresidences.com/en/home
1 bedroom/studio SGD3,000 +GST up to S$5,800 for a 3-bedroom apartment.

Parkroyal Suites – Nicoll Highway – https://www.parkroyalhotels.com/en/serviced-suites/singapore/singapore.html
Prices start from S$6,000 per month month for a double room.

Citadines – Mount Sophia Singapore (Part of The Ascott Group) –
https://www.the-ascott.com/en/index.html
https://www.citadines.com/en/singapore/singapore/citadines-mount-sophia-singapore/index.html
studio S$5,800 + tax – 1 bed deluxe S$S7,880+ per month

The Sail @ Marina Bay – http://www.thesail.com.sg/main.html
1-bedroom S$S6,000 – 2-bedroom S$9,500 per month net.

Fortville Serviced Apartments, East Singapore – http://www.fortville.com.sg/
Mountbatten MRT 12-minute walk – Studios from S$3,000 – 3-bedroom apartments S$6,500 per month.