Get culture-rich with these 5 Chinese New Year festivities
The Chinese culture is the biggest and most celebrated in Singapore, particularly during Chinese New Year. During the Lunar New Year, the whole city is adorned in a robe of lion dances, firecrackers and lighting. A sea of red and gold washes over Singapore as a lively and bustling affair full of culture. So here are 5 events you can join to be part of this culturally significant part of Singapore.
~ A short story – Since we're celebrating, it'd be good to know what all the celebration is about. Chinese New Year started when a beast called Nian started eating villagers, and it particularly favoured children.
One year when the villagers decide to hide from the beast, an old man sought revenge by using the colour red and loud noises. The villagers thought him crazy, but when they returned to the village after Nian left, everything was untouched.
So when the New Year comes, the villagers would wear red and adorn their houses with the colour and use firecrackers to frighten Nian away. Nian never came back to the village and was eventually captured by a Taoist monk. ~
1. Shower in golden confetti at the River Hongbao.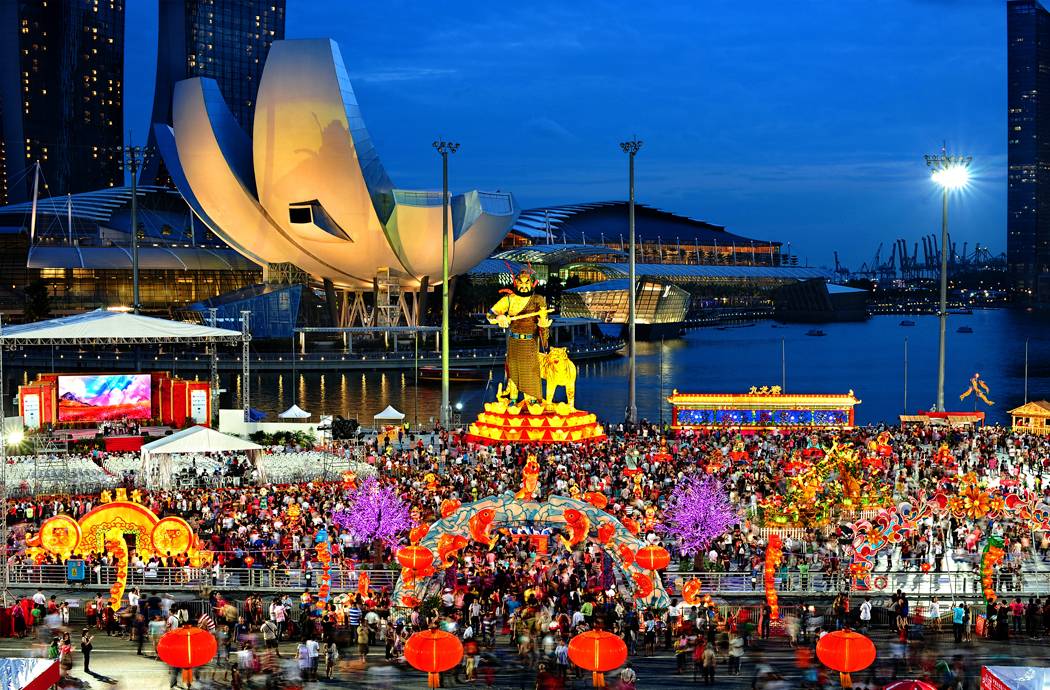 Immerse yourself in culture with the River Hongbao, an 11-day festival that will encompass many different activities. From the opening Light Up ceremony to Getai nights and the Chingay Parade will even be a part of it. There'll be traditional food to eat, 30 different rides and games, and traditional handicrafts to try your hand at like calligraphy and paper cutting. View the fireworks, and performances from schools and professional singers, dancers and acapella groups all at the River Hongbao.
There'll also be an enormous statue of the deity the God of Fortune, towering at 18 metres and it'll be showering golden confetti at certain timings to give you good luck.
Where: The Float @ Marina Bay
When: 14 Feb (Extended till 1.00am on CNY Eve (15 Feb)) to 24 Feb 2018
2.00pm – 11.00pm daily
Golden Confetti Timings:
14 – 22 Feb: 7pm, 8pm, 9.20pm, 10pm
23 & 24 Feb: 6pm, 7pm
2. Feast your eyes on the Chingay Parade.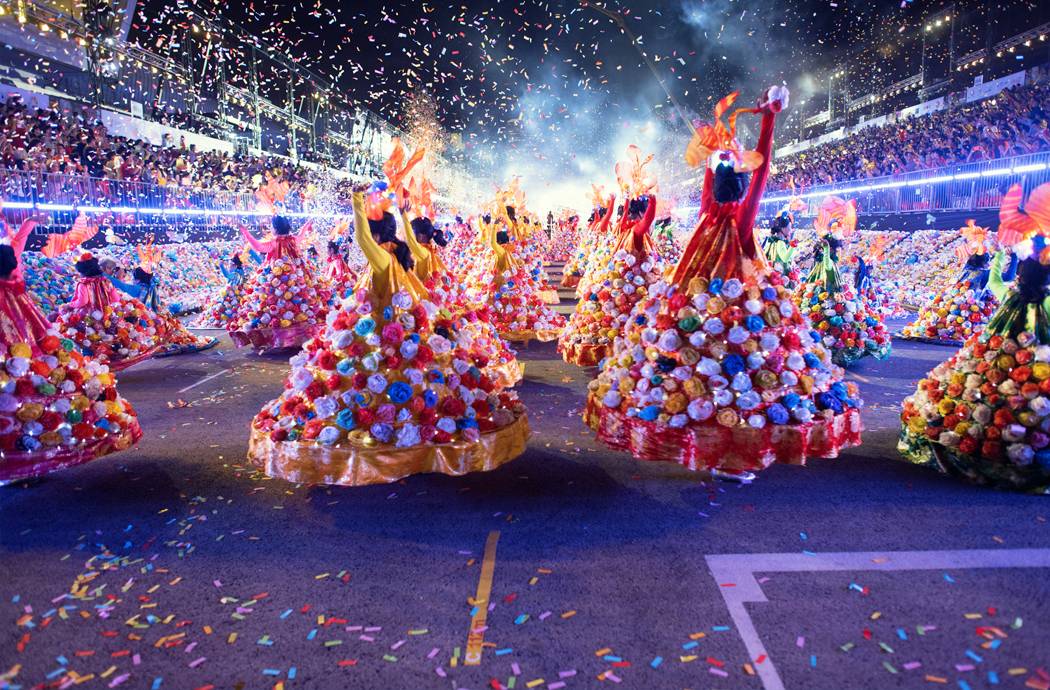 2015 Chingay
Even though this festival is held during Chinese New Year, it's a celebration for everyone. It's a multicultural event featuring floats, lion dances, dragons, martial arts experts, stilts and many more performances hailing from different races in their traditional adornments.
Where: F1 Pit Building (next to Singapore Flyer)
When: 23 & 24 Feb 2018
Admission time: 6.00pm (seated by 7.00pm)
Pre-parade Activities: 7.00pm to 7.45pm
Parade Proper: 8.00pm to 9.45pm

3. Surprise yourselves at the Spring Surprise.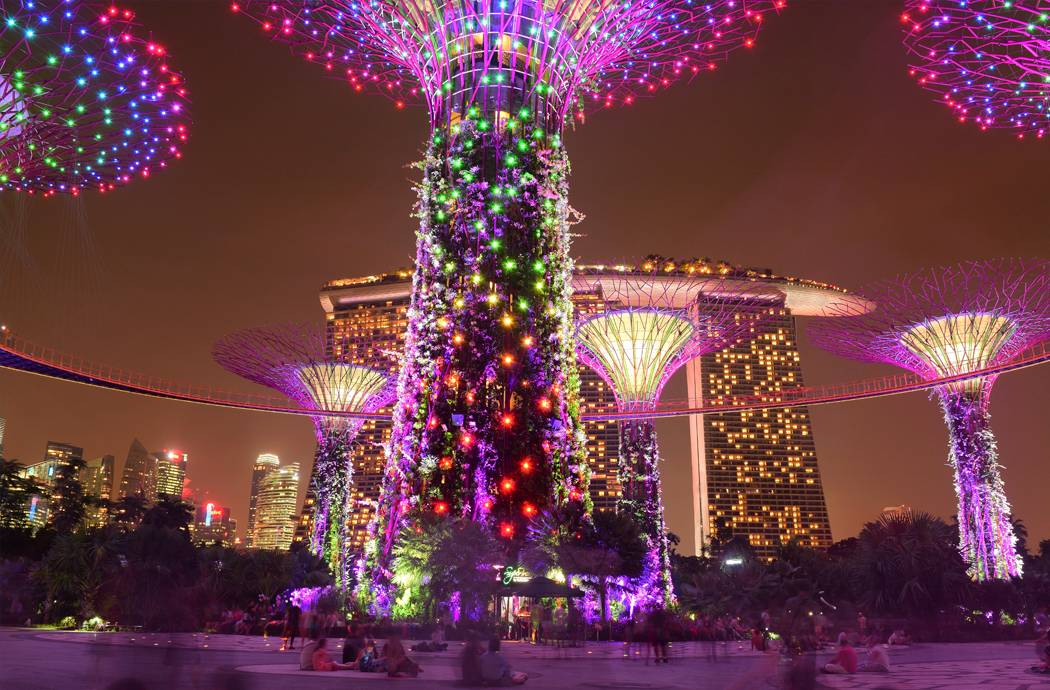 Gardens By The Bay celebrates the year of the dog with a bunch of their own unique activities that'll let you experience the oriental culture first hand. The Spring Surprise will encompass of Chinese orchestras, lion dances, UV (Ultra Violet) light performances and many more. The famous Flower Dome will also be rooted in the oriental flavour, by donning on a Chinese courtyard garden floral display called Dahlia Dreams.
There'll be canine-related activities like yoga sessions with your dog, a screening of A Dog's Purpose and a specially designed playground & parkour course for your dog to play in.
When: Wed, 14 Feb – Sun, 25 Feb
Where: Gardens by the Bay – Supertree Grove, Flower Dome, The Canopy
4. Immerse in local theatre at Huayi – Chinese festival of arts.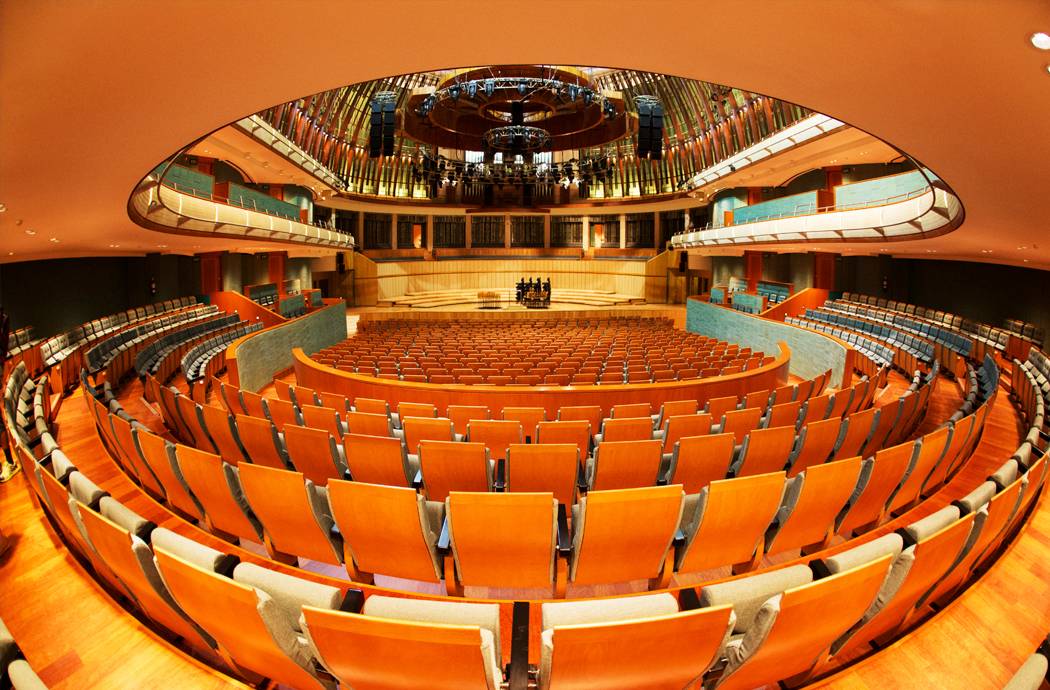 On the other side of the Bay, the Esplanade has its own festivities for the Lunar New Year. It'll be hosting its yearly Chinese festival of arts called Huayi. Get neck deep in the culture by watching renowned acts from Taiwan and Hong Kong in the different crafts of the arts. There'll be percussion performances, plays, dances and more.
When: They've got different sorts of events spanning from February all the way to March, check out their website for more details.
Where: Esplanade
5. Discover the bustling streets of Chinatown.

The beating heart of Chinese New Year celebrations is found right here. Bak Kwa stalls abundant and lion dances aplenty. There'll be an official countdown on the Eve of Chinese New year, and it will mark the start of the lunar new year with a light up of the oriental light installations on the streets. A bazaar of stalls selling Chinese goodies, decorations and more will be present. Watch out for the lion dance competition at Banda Street and nightly stage shows at Kreta Ayer Square.
Where: Chinatown
When: The countdown will commence on the eve of the New Year, while the other festivities will run throughout the Chinese New Year period.
Want to live right in the heart of the Chinese culture? Check out serviced apartments in Chinatown.