If you are planning a long-term business trip to Tokyo after the pandemic will settle, It might be useful to stay at the serviced apartment and monthly apartment.
The Japanese government released the emergency declaration at the end of last month,and it is said that among the nationalities of 4 countries such as Vietnam, it is planned to permit entry of business people and engineers visiting Japan for business purposes. I am.
Metro Residence offers monthly apartments and serviced apartments as temporary housing to help such business people by suitable booking system.
❝ Contactless ❞ reservation service
While we have to continue our business even in the absence of treatments and vaccines against coronavirus, we have to avoid intimate contact with people for a while and maintain hygiene control more than ever. Not be
The Metro Residence reservation flow can be completed online without visiting the property agent.
Since you don't have to spend time going to the real estate agent exchanging complicated documents, you can avoid the risk of infection.
Specifically, it has the following features.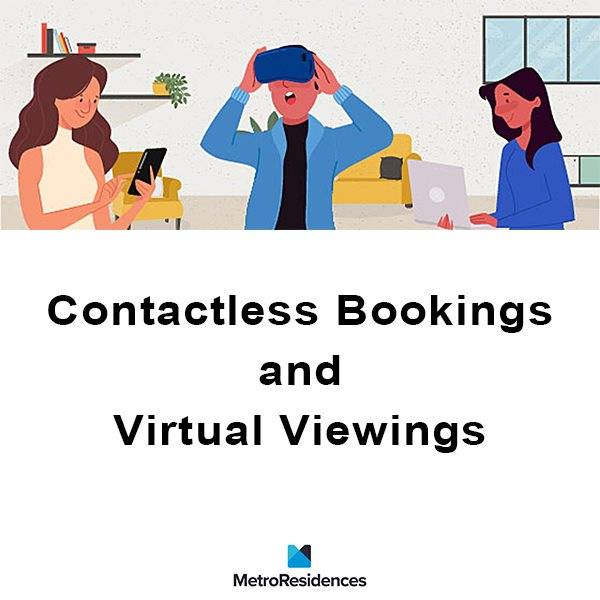 1. Virtual viewing
At Metro Residence, we strive to provide accurate photographs and information so that you can apply at ease without visiting physically. For properties managed by our company, we arrange interiors and implement regular maintenance.
Even if you want to compare and consider multiple rooms, you can efficiently find the ideal temporary housing online. If you have any questions regarding the layout, furniture layout, or equipment installed, please contact us at any time.
2. Live reservation system
For some rooms, we allows you to make immediate room reservations without visiting us by input the staying data and entering credit card information, as in the hotel reservation system.
3. Online procedure
After the application is confirmed, we will send you the contract by e-mail. For signature, cloud-based electronic contract service "Hellosign" is used. There is no need for face-to-face contracts or mailing of complicated documents.
We also support customers who need invoices and receipts.
4. Self check-in
There is no attendants when you check in. Please follow the instruction and get to the key from key station such as a convenience store near you by yourself.
We have distributed the instruction manuals for home appliances and guides for moving in to each room so that you can have a smooth life after moving in.
5. Front desk service
We have a front desk service that is available for consultation in case of furniture or home appliances breakdown or troubles in your room. If you have any problems, you can contact us by phone, email, LINE, etc. regardless of weekends and holidays.
(The front desk service is open every day from weekday 10:00 to 18:00 / weekend 10:00-16:00 due to the emergency declaration.)
You can move in easily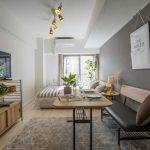 Given the ever-changing situation, it is difficult to plan ahead for weeks or even days.
Monthly apartments and serviced apartments equipped with furniture and appliances will allow you to avoid large-scale moving and be able to respond flexibly in case of sudden changes in the situation in Japan.
Normal monthly apartment contract period is from 30 days, but if the next guest is not booked, it can be extended by only one day.
In fact, the number of cases where even current guests sign up for contracts within a short period until the company's order is issued, and later ask for extension, is increasing.
Not only electricity, gas, and water, but also the Internet can be used at the timing of moving in, so there is an advantage that you can live comfortably from the first day of moving in without being burdened with complicated procedures in a busy day. ..
If you are in a hurry to stay in Tokyo due to your job, we accept inquiries not only by e-mail and phone but also by line and web chat.
Our serviced apartments and monthly apartments specialize in the 23 wards of Tokyo and the major areas of Yokohama. There are many properties in business districts where a lot of companies locate, such as Shinjuku, Ginza, Roppongi, and Shinagawa, and they are well received by corporate customers.
If you live in a serviced apartment or monthly apartment near your company, second-hand office, or business partner, you not only save time, but you can also minimize the risk of infection when traveling or commuting on a crowded train.  If you have a high-speed internet and work desk, you can use it not only for business travelers but also as a base for telework.
Since there are many supermarkets and convenience stores nearby, and many of the properties are located in highly convenient locations, there is no need to worry about daily life.
Temporary housing in a monthly apartment or serviced apartment is suitable for a new lifestyle in a limited living area.
Not limited to business trips, if you want to have a little work place where you can't concentrate at home, or if you want to use this as an opportunity to start your base life, why not consider using a monthly apartment or serviced apartment?
Even under such circumstances, I think that some people have no choice but to make a business trip to a distant place due to business reasons, but if you are looking for a residence in Tokyo, please inform Metro Residence I'm happy.
Click here to search for monthly apartments and serviced apartments at Metro Residence
You May Also Like