10 Things You Have to See in Lan Kwai Fong
Whether you are staying in Lan Kwai Fong for just a couple of days, a week or longer; there are some things you just have to make time for during your stay in LKF. As one of the most popular destinations in Hong Kong that is most known for its bustling nightlife, there are no shortages of activities or places to do.
01
Ce La Vi Sky Bar
Based in the famous California Tower, this is one place you simply must visit, the view across LKF is astounding either by day or by night. A stunning backdrop with a large selection of very nice drink accompanied by friendly staff and the occasional world-class DJ providing musical entertainment.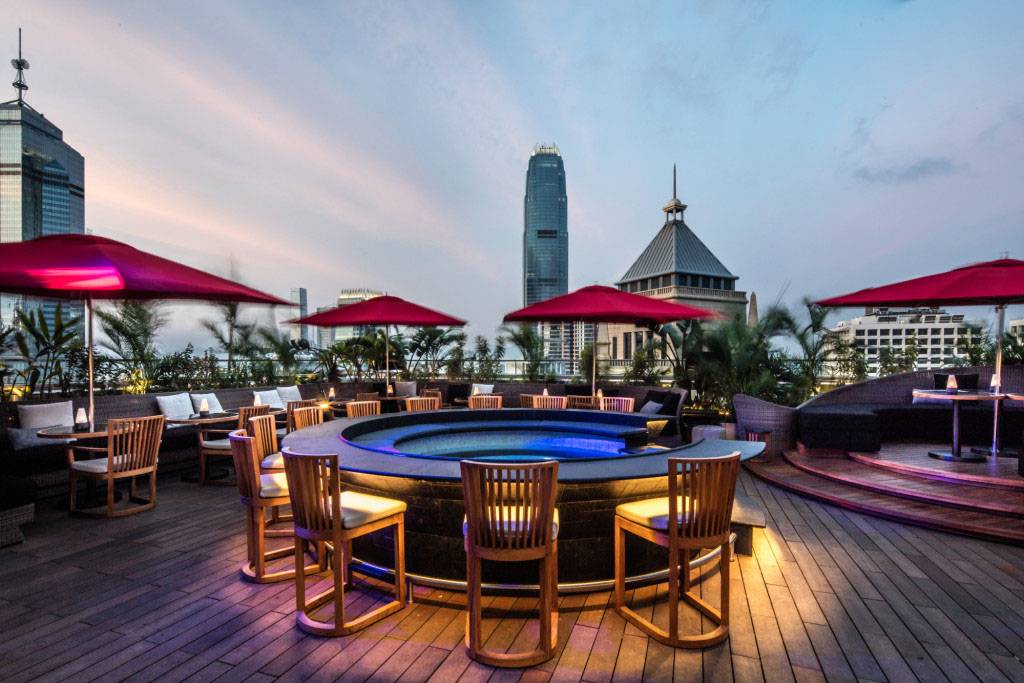 Image from: Wikimedia Commons
02
The Iron Fairies
Similar to the Bangkok and Tokyo locations, one of Hong Kong's most popular bars is outfitted to resemble a blacksmith's workshop. Live Jazz and Blues that will rock your soul combined with fantastic food, exceptional mixology and an interior setting that is beyond your wildest belief. The Iron Fairies boasts an incredible metal themed elements of iron, wood, and timber—most amazingly, there are 10,000 preserved butterflies dangling in the sky.
Image from: Wikimedia Commons
03
HK Accidental art tour
Cited as the best art walk in Hong Kong, if you are visiting Lan Kwai Fong, it is certainly something you should do at least once. The Soho Gallery Tour is offered in both Chinese and English.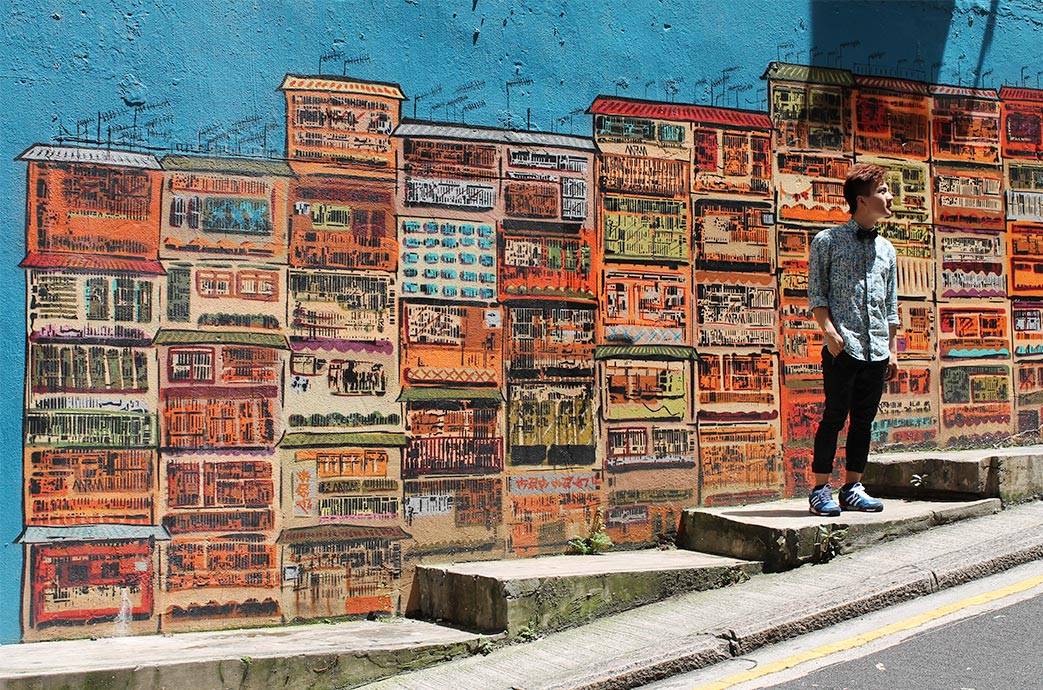 Image from: Wikimedia Commons
04
Lilya Moroccan Lounge
If smoking hookah in a colorful vibrant lounge is up your alley, then Lilya is the right place to be. Serving some of the best food in Great drinks, gorgeous authentic food and lively music. Lilya also offers an amazing Buy 1 get 1 deal every Monday.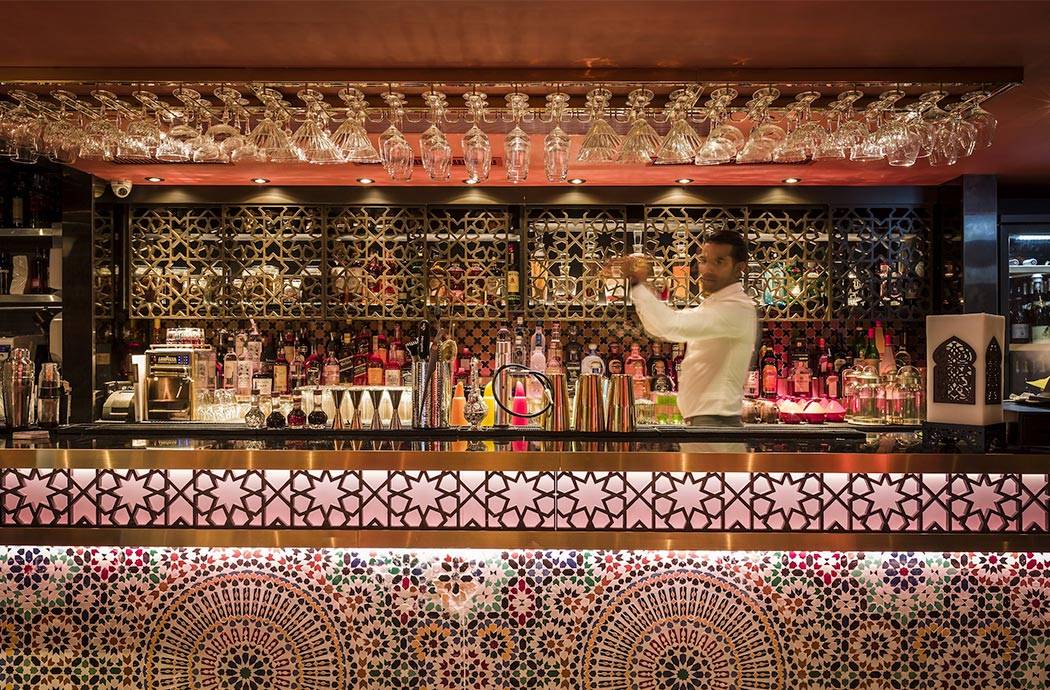 Image from: Wikimedia Commons
05
Next stop Hong Kong walking tour.
See the oldest urban districts and the top attractions on this 6-hour walking tour. Custom tours are provided, and this company is highly recommended by so many clients as a great way to quickly and easily get acquainted with the city by a friendly team of locals who know each and every inch of the city. Don't forget to stop by and get the Dim Sum delights!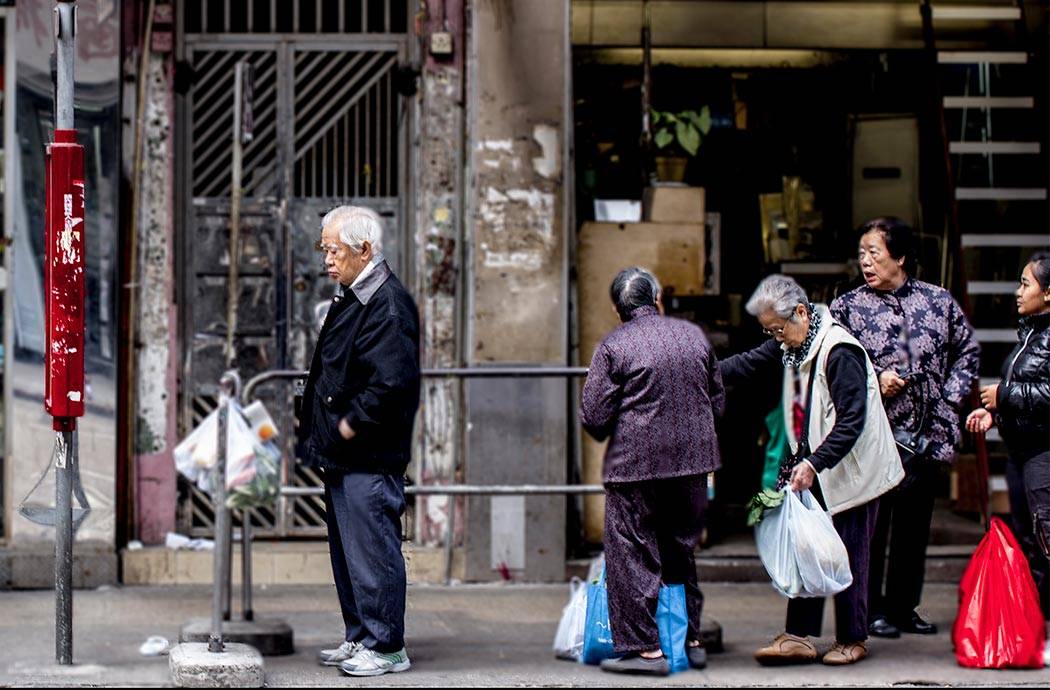 Image from: Wikimedia Commons
06
Gao's Foot Massage Co
Conveniently situated after the walking tour on the list, with so much to see and do in LKF, getting a soothing foot massage from this company is a great way to relax and revive tired feet.
Image from: Wikimedia Commons
07
Kwun Yam Temple
This open-air Buddhist temple is a must-see for any visitor to Lan Kwai Fong. It is simply breath-taking and a landmark that will stay with you forever. Situated on Repulse Bay, there are plenty of other beautiful sights to sample in this attractive area.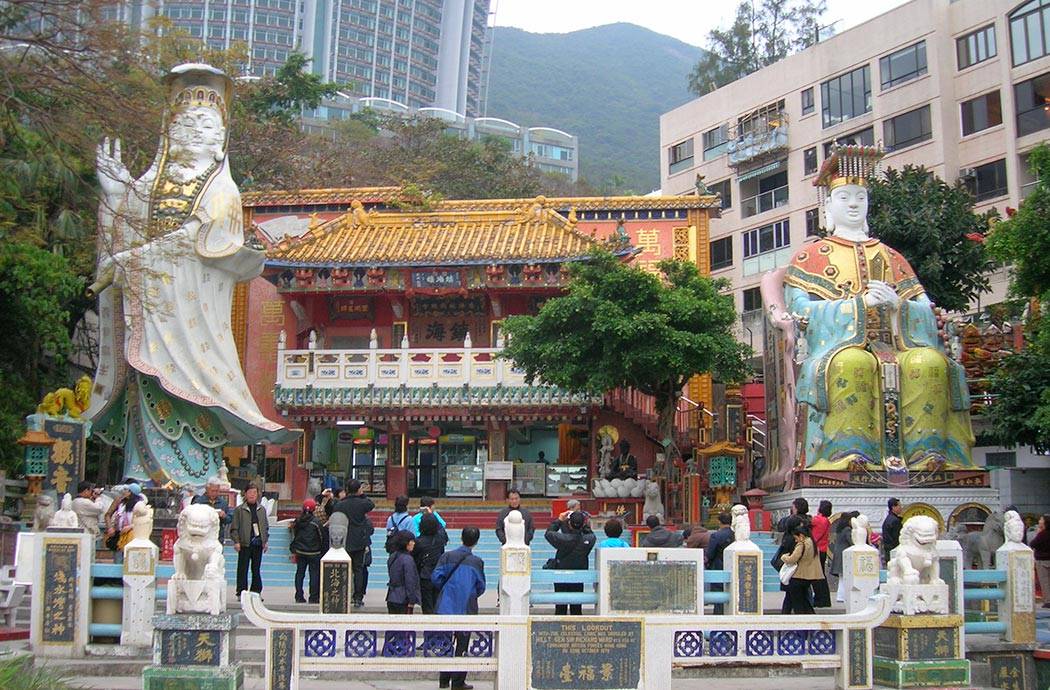 Image from: Wikimedia Commons
08
Orange Peel Music Lounge.
This is the perfect place to unwind, relax and generally ease your day in LKF to a close. With lots of different types of live music on offer, there is something to suit all tastes. Situated within the Central District, it is easy to get to and offers a large seating area, where you can also get something to drink and eat.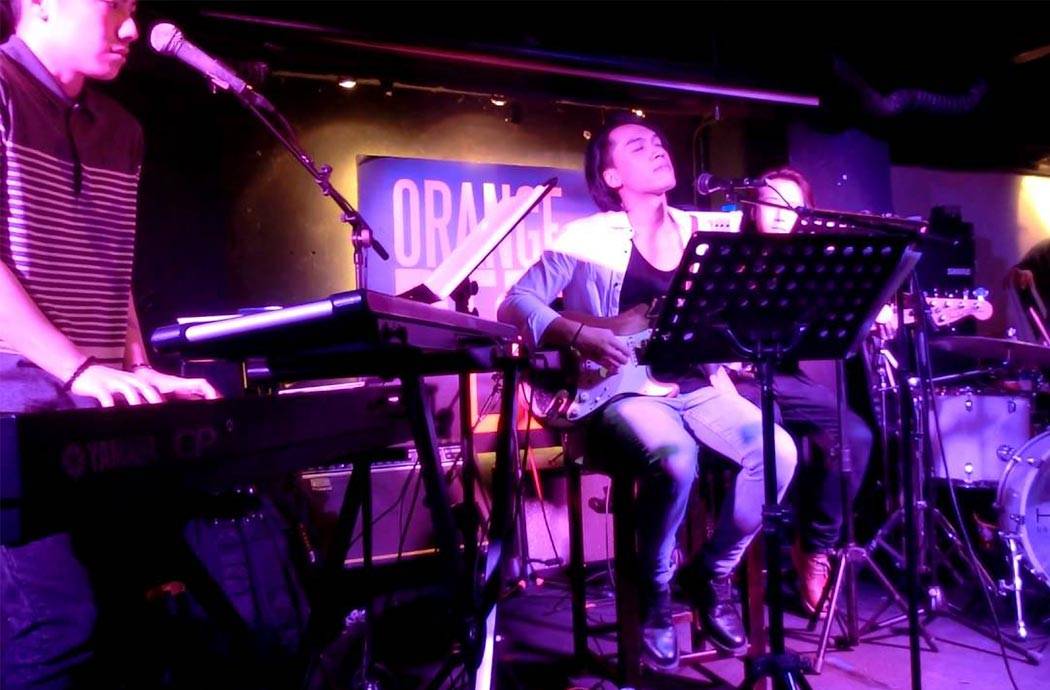 Image from: Wikimedia Commons
09
Ever True Jewellery Workshop
If you fancy doing something a little bit different, then this jewellery workshop offers a superb experience for any visitor to Lan Kwai Fong. Here, you can make your own 925 Silver jewellery and grab yourself a truly unique piece of memorabilia to take back home.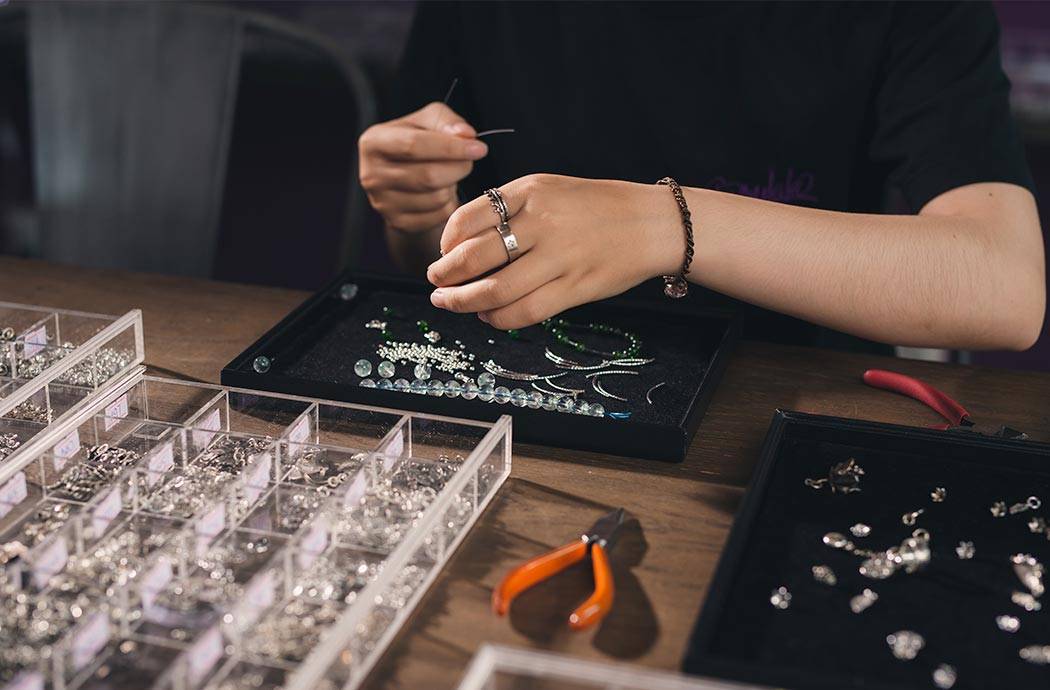 Image from: Wikimedia Commons
10
Sense of Touch Spa
Whatever you choose to do during your time in LKF, visiting this amazing Spa located in Central Lan Kwai Fong will leave you feeling truly pampered and re-energised.  This place smells divine and offers a huge selection of spa treatments for men and women.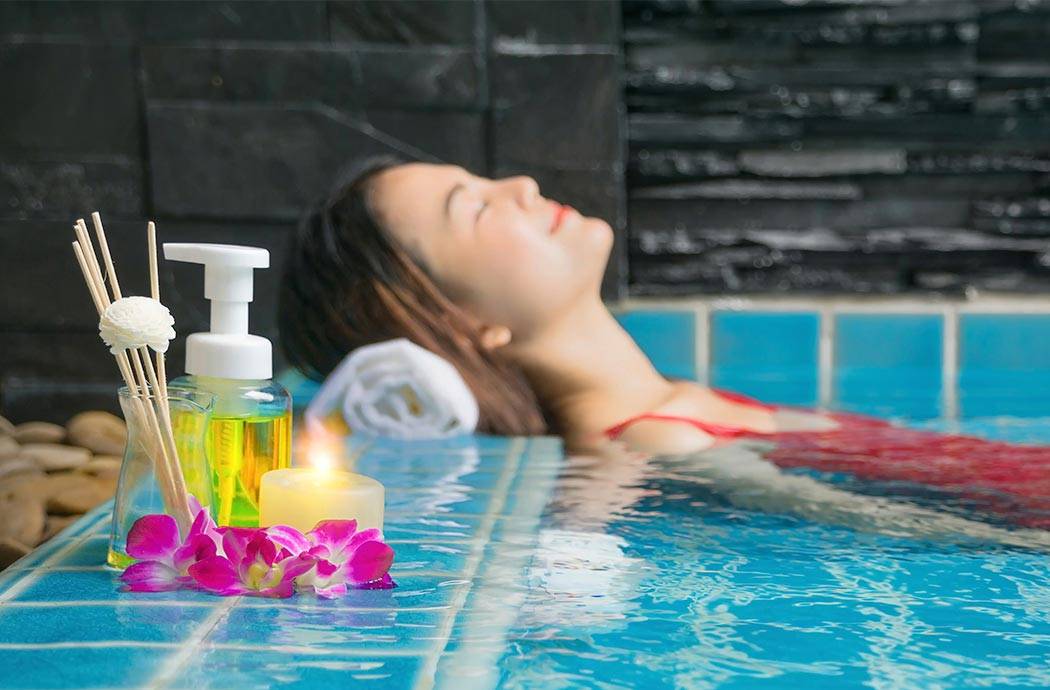 Image from: Wikimedia Commons
Boasting over 100 bars and restaurants, you are truly spoilt for choice when it comes to dinners and drinks in Lan Kwai Fong. There is a huge range of options that cater to a range of different tastes. Whether you prefer an elegant wine in a peaceful establishment or a vodka jelly shot in a lively bar, the options in LKF are endless. Now, enjoy exploring LKF and have the time of your life!