ALL YOU NEED TO KNOW ABOUT TUEN MUN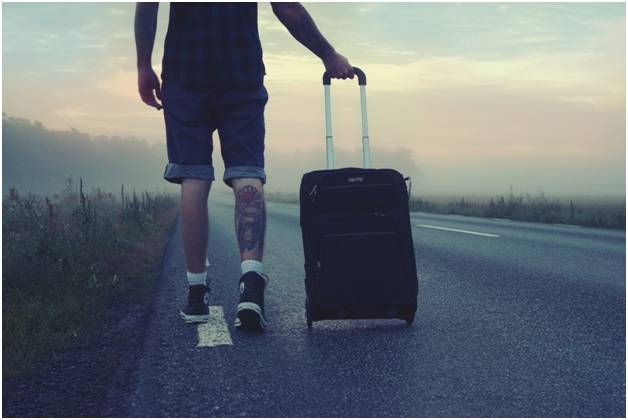 Ever fancied living in a place that's enough to check all the boxes on your dream adventure list? An astonishing blend of rejuvenating green land, thrilling adventure sites, cozy dens, chilly beaches and the warmth in the air makes a perfect mix of a 'dream trip come true trip.' If you're ready to skip the chaos and make the vacations a hit at Tuen Mun, here is what you need to know.
Heading to Tuen Mun
How to Get There and Avoid Inconvenience?
The place is huge. Travelling hours and routes totally depend on where you choose to go. Commuting from HK station to Tuen Mun station takes exactly 45 minutes. From the Central, if you want to head to the Tuen Mun Town Center, 960 is the ultimate and direct bus. However, fewer people take the route from 961 which makes the ride cleaner, more spacious and comfortable. If you're traveling from Tai Po, the best option can be 64K KMB bus which will take you to MTR in 35 minutes. Next up is a pretty speedy train ride to the final destination.
Comfy, Cozy Stay
Choosing Between the Hotel Options
You can make your stay happier with the best hotel options at this welcoming city starting as low as 8 USD per night. Following are the top 5 hotels that will turn your time into an outstanding vacay.
1.    Goal Coast
Hong Kong Goal Coast Hotel is easily accessible from the airport at a distance of about 35 minutes taxi ride. Fully equipped with up to the mark luxurious amenities, this hotel provides a remarkable experience away from the hustle and bustle of the city. The hotel has a relaxing ambiance with lush greens and a home-like warmth.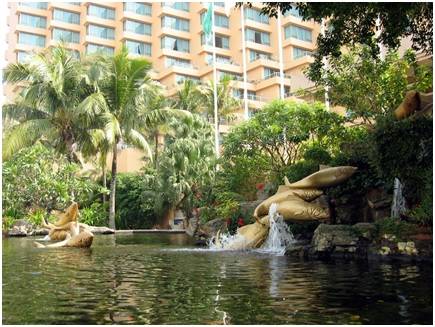 2.    Disney Land Hotel
Hong Kong Disney Land Hotel is 6.9 km from Tuen Mun and is famous for blessing the visitors with out of this world service. If you're up to make the most out of the trip every passing second at the top of this world, stay here. Countless entertainment activities, luxurious amenities, and never-ending fun will satisfy your wandering feet the best.
3.    Pentahotel
5-minute walk from Tuen Mun MTR Station, Pentahotel is the heart of the city. Excellent up to date facilities including a warm environment, pentahotel has a great value for money to offer. Its vibrant interior and a signature pentalounge are enough to refill the energy in you.

Tourist Attractions
A Must-Do-List on Trip to Tuen Mun
Tuen Mun Kau Hui, Tuen Mun San Hui, and Sam Shing Hui are the three best traditional style markets in the town with all of the items you could ever put on your shopping list. You may get tired listing all you want to do on your next trip, but the list won't end. Tuen Mun Town Hall is another amazing venue for music and art lovers.
Tuen Mun Town Center, the heart of the district has an array of cultural and entertainment facilities. Tuen Mun Town Plaza, Cultural Square, Public Library and other government buildings are all located at this center. The place has amazing central parks with pools and model boats that grab the most of the family's attraction. Town Hall features engaging cultural activities, theatres, concerts and much more fantabulous events for the art-loving guests.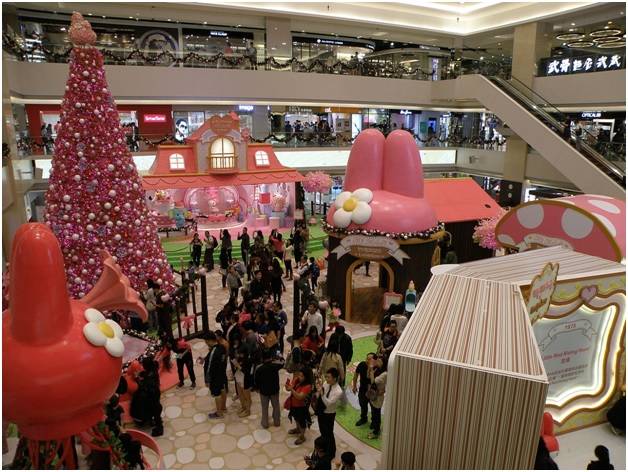 Ferry Pier and Castle Bay are another fun outings that you just can't miss for a complete harmonizing experience. Gold Coast makes the largest resort in Tuen Mun with its very own convention center, marina club, shopping mall and spectacular hotel. The well known Golden Beach is the best option located here for the perfect family vacay. More must-do activities include jockey club at the riding school, golf center offering public to learn gold at affordable rates and dragon boat racing festival.
The distance and long rides to the station might feel like a hectic task, but once you reach the destination, you will find all of it was worth it.
For more similar blogs, click here.